Tag Archives: Loredana Ficarelli
SEMINARIO
Rigenerare il borgo antico del "Castello" di Canosa di Puglia
13 maggio , h 9.15
la rigenerazione del centro antico di canosa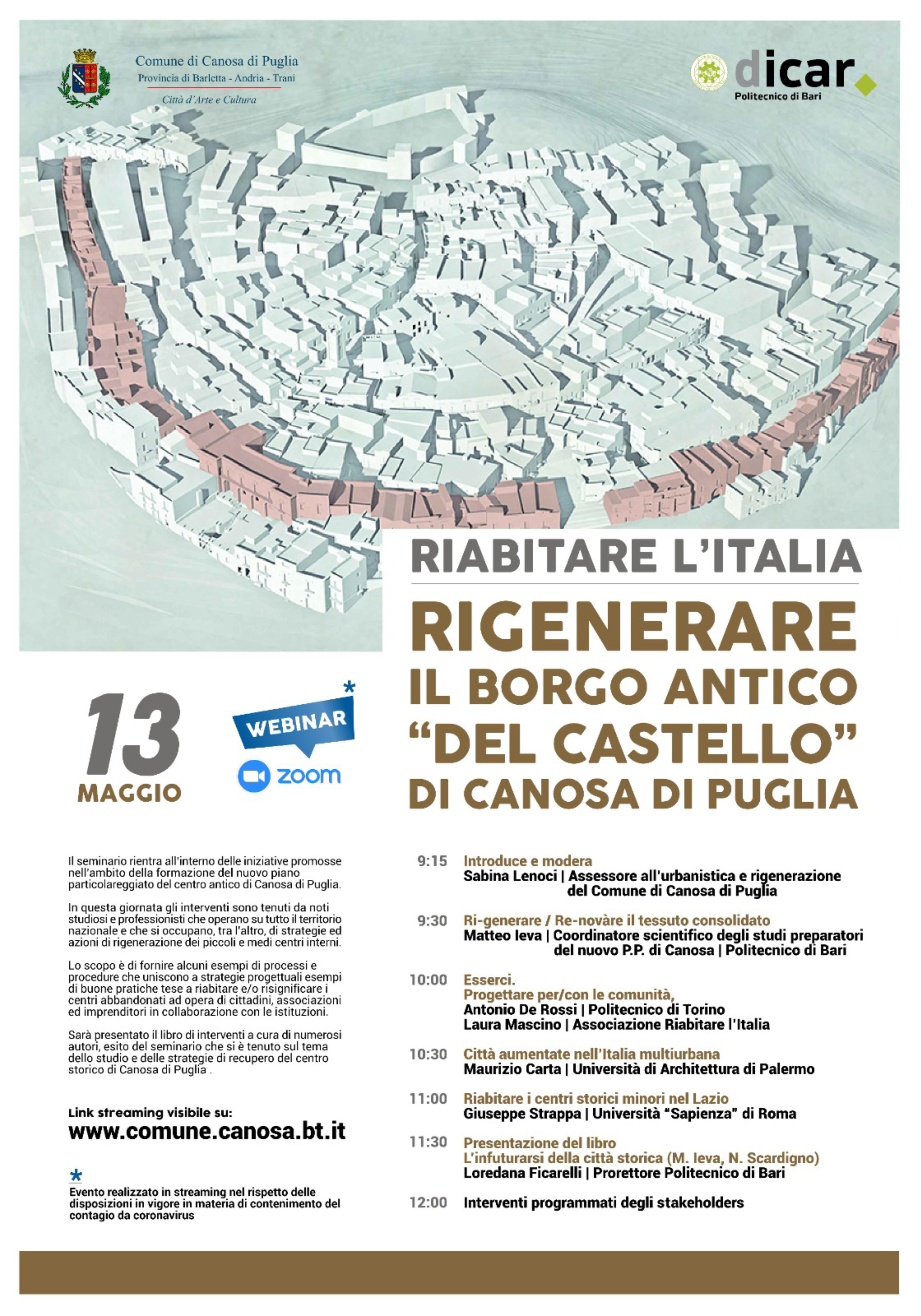 Bari, 26-28 September 2018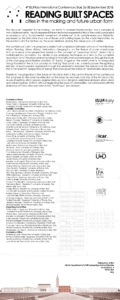 The conference's aim is to propose a dialectical comparison between scholars of Architecture, Urban Planning, Urban History, Restoration, Geography, on the theme of urban morphology with an interpretative perspective based on the concept of "operating history". Search for a multidisciplinary syncretism that eludes single analyzing techniques and aims to the complete reconstruction of the urban phenomenology in its totality and concrete essence, through the study of the changing and inflexible condition of 'fluidity' hinged on the world's events. An integrated thought based on the critical concept of 'making' that constitutes, phase by phase, the signifying element of each present, explained through the relationship between the before and the after: that is the research perspective of 'being' that announces the notion of transformational process.              Therefore, the projection in the future of the urban form is the central theme of the conference that proposes to stimulate the reflection on the issues as: recovery (not only of the historical city), re-use of existing urban spaces, regeneration, ex novo design in peripheral and peri-urban areas and natural spaces. All that, without neglecting the issue of sustainability, not considered with the strabismus of those who surrender to the "technique" pre-domain.
Themes:
THEORY
1. Urban form theories
2. Urban form between identity and spatial semantics
3. Contemporary urban spaces between form and process
4. Urban form between architecture and landscape
5. In making structural or timeless paradigm?
READING
1. Form and structure of the historical city
2. Urban morphology and settlement process
3. Relation between periphery and natural space
4. Structure of the informal city
5. Metropolis and megalopolis in the making
DESIGN
1. Today's city and future shape
2. Urban restoration and post-trauma re-construction between conservation and innovation
3. Fringe belt riqualification
4. The urban project between city and nature
5. Ecological urban environments
Conference Chairs
Matteo Ieva, Polytechnic University of Bari, Italy
Paolo Carlotti, 'Sapienza' University of Rome, Italy
Loredana Ficarelli, Polytechnic University of Bari, Italy